Description
Bixolon is the world's leading mobile block printer manufacturer for the sixth year. The premium quality SPP series has international and domestic references such as DHL, French State Railways, McDonalds or Magyar Posta.
Bixolon's SPP-R310iK 80 mm wide, lightweight, portable device is recommended for businesses that want to replace handwritten invoices, worksheets, and delivery notes with simple mobile printing. The printer has a bluetooth connection, so it can be easily connected, e.g. for invoicing and inventory management software running on Android smartphones. If the software supports mobile printing, the device will print the document. Supported systems: ANDROID, iOS, WINDOWS To print with an Android device, download Bixolon mPrint from the Google Play Store. To print with an iOS device, please download the Bixolon mPrint program from the iOS Appstore. Windows driver is available on the manufacturer's website.
The Bixolon SPP-R310iK bluetooth mobile printer is an excellent example of the important role smart and mobile devices play in the world. After all, if there was no demand for small and light, wirelessly communicating, versatile mobile block and label printers, the Bixolon SPP-R310iK would not have been born. The mobile printer wants to meet the challenges of the present, based on the trend of recent years and recent experience. For this reason, the predecessor SPP-R300 was rethought and improved.
WHAT HAS CHANGED?
The Bixolon SPP-R310 mobile block and label printer is 30 percent lighter and 26 percent slimmer than its predecessor, the SPP-R300 Ergonomic design that fits in the palm of your hand and non-slip rubberized cover It is impact resistant and can be dropped from a height of almost two meters Thanks to its excellent battery, up to 24 hours of standby time without charging Ergonomic design that fits in the palm of your hand and non-slip rubberized cover Thanks to many additional new developments, the SPP-R310 can show new things in almost every area against its predecessor
VERSATILITY
The Bixolon SPP-R310 delivers on several fronts. It emits a ten-centimeter block in one second, so there is no chance that it will prove to be too slow in any area. It can be used perfectly in trade, hospitality, transport, logistics, healthcare and the public sector. The internationally known and recognized mini block and label printer has already proven itself in many areas. It is also suitable for taking orders, issuing delivery notes, printing invoices, reducing waiting times, printing shelf labels, printing locally produced price tags, issuing parking and traffic fines, and printing the registration number of inventory devices. It should be noted that it also excels in many other areas. Switching between label and block printing modes requires no external software or hardware intervention. To switch, it is enough to press the paper feed button with the paper cover open.
RESILIENCE
Bixolon's miniprinter is prepared for field work. Thanks to its long-lasting battery, it operates for 24 hours in standby mode. It can be operated reliably in a wide temperature range, both in hot weather and in frost. Thanks to its rubberized, non-slip edges and resistant plastic housing, the device will not be damaged even if dropped from a height of almost two meters. When using the device with a protective case, it resists the adverse effects of dust and splashing water cannot enter the device.
TELEPATHY
The SPP-R310iK can connect to control devices wirelessly. Stable communication is ensured by the built-in module with Bluetooth technology. As a result, the device can also communicate with computers and other devices (e.g. Android, iOS smart devices).
Reviews
There are no reviews for this product.
Similar products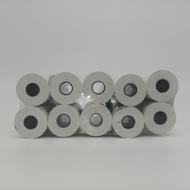 Expected delivery:
December 04, 2023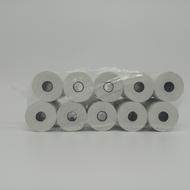 Expected delivery:
December 04, 2023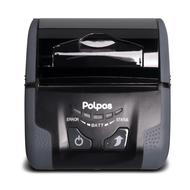 Expected delivery:
December 04, 2023
€ 159.77
(€ 125.80 + VAT)